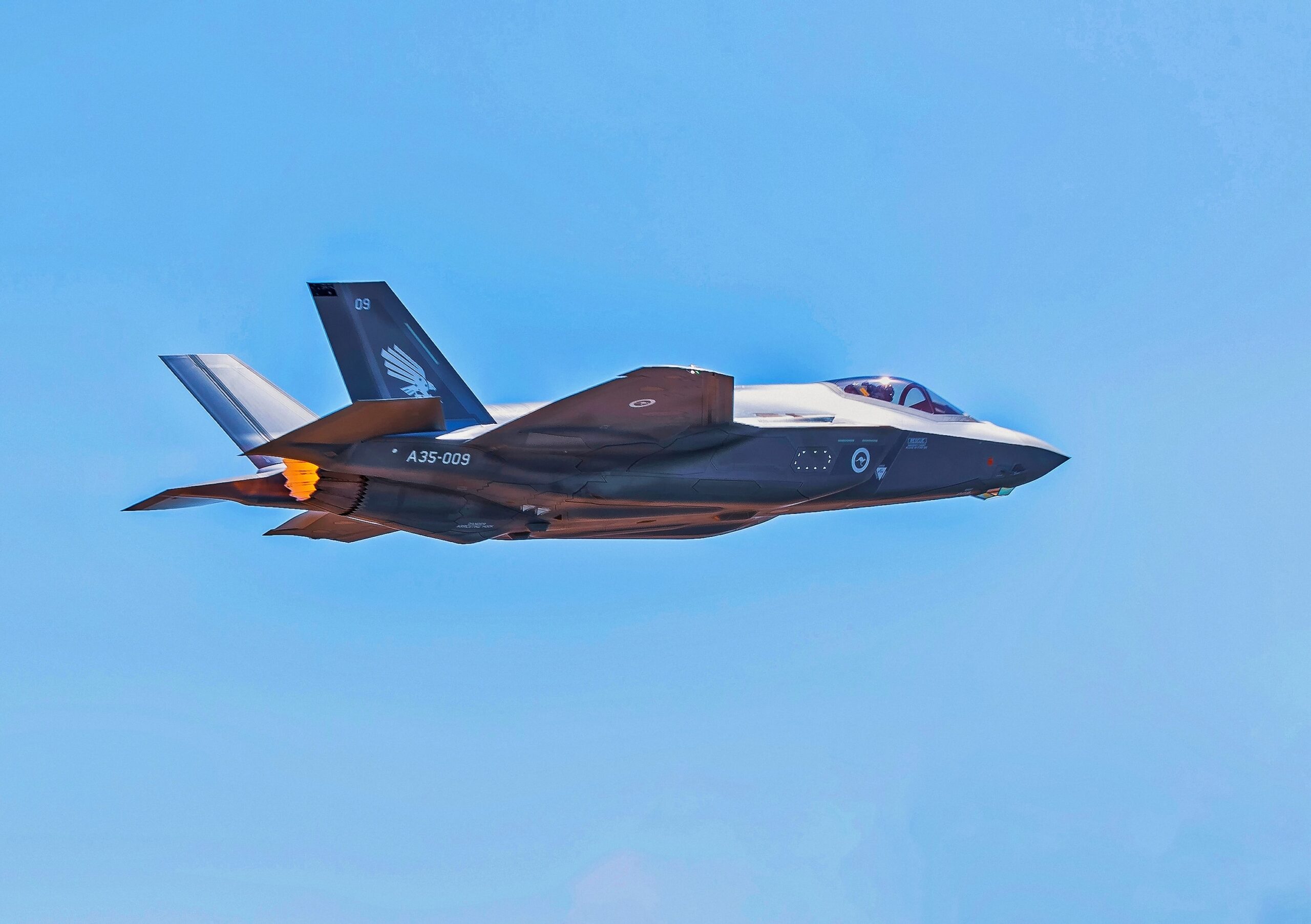 Delivering Australia's Future: Project Delivery Models for Defence, Renewable, and Transport Infrastructure Projects – Part 1: Defence
The federal government is ramping up its investment in critical infrastructure, with increased spending commitments for defence, renewable, and transport infrastructure projects.
Annual defence expenditure has exceeded $50 billion for the first time, following the delivery of the Federal Budget (May 2023), and a number of recommendations put forward in the Defence Strategic Review (released on 24 April 2023). With $3.8 billion reserved for upgrades to base infrastructure across Australia's north over the next four years, the federal government has identified a number of priority developments, including:
$2 billion for critical air bases stretching from RAAF Base Learmonth (Western Australia) through Cocos (Keeling) Islands (Australian external territory), in addition to air bases in the Northern Territory and northern Queensland;
$1 billion for upgrades to land and joint estate capabilities;
$600 million in maritime estate investments, including HMAS Coonawarra, HMAS Cairns and the Harold E Holt Naval Communications Station; and
$200 towards the acceleration of existing projects.
(Media Release, Minister of Defence, The Hon Richard Marles MP, 2023)
Record funding (to the tune of $40 billion) in clean energy spending (particularly in hydrogen, solar and wind) will contribute to an increase in the number of renewable projects coming online as part of Australia's plan to become a renewable energy superpower (Global Australia, 2023).
Meanwhile, the federal government is committed to continue rolling out a $120 billion infrastructure pipeline over 10 years, with a focus on productivity, supply chains and economic growth in the nation's cities and regions. To this extent, transportation projects (i.e., road and rail) will feature predominantly (Infrastructure Australia, 2023).
With a surge in project activities and opportunities for work expected over the next decade, industry participants should carefully consider, inter alia, the selection of appropriate project delivery models to contribute to the successful delivery of Australia's infrastructure.
This article series will provide an overview of common project delivery models in the defence, renewable, and transport sectors, and will highlight a number of considerations in respect of the administration of construction contracts for these types of projects.
Defence Projects
To inform a selection of the most appropriate project delivery model, defence project participants should carefully:
assess a project's unique requirements and strategic objectives; and
consider an appropriate risk allocation profile, particularly in current market conditions where a number of challenges persist, including inflationary pressures, supply chain constraints, and material prices.
Navigating these considerations is crucial to achieving successful outcomes, meeting project requirements, and achieving the nation's security and infrastructure objectives.
Common project delivery models for Australian Defence (Defence) projects include:
Construct Only;
Design and Construct (D&C); and
Engineering, Procurement, and Construction (EPC).
Construct Only
As the name suggests, a Construct Only model operates whereby a Contractor undertakes only the construction component of a project. In this case, the Principal will often engage a design consultant separately to carry out the project design. The Contractor assumes no responsibility for the design (including any errors) and is under no obligation to provide a warranty as to the design's fitness for purpose. The obligation of the Contractor, of course, is to construct the project in accordance with the design and specifications.
A Construct Only model may be attractive where a project's design is relatively simple and does not require the design input of the Contractor. This model may be suitable for defence projects, including:
Runways, taxiways, and aprons;
Services installations and relocations;
Stormwater, wastewater, and pipe works;
Roads; and
Landscaping.
Advantages of a Construct Only model include:
Principal has control over design and quality; and
Reduced risk for the Contractor;
Disadvantages of a Construct Only model include:
Multiple points of responsibility for design and construction;
Excludes opportunities for cost savings from Contractor involvement in design; and
Increased risk of time and costs for Principal if design is deficient.
D&C
In a D&C model, a Contractor assumes responsibility for both design and construction of the project. The Principal will provide its requirements and the project objectives, and the Contractor will undertake the design and construction of the project. Typically, the Contractor will bear the responsibility for both the design and construction, and provide warranties as to the fitness for purpose of the design.
Advantages of a D&C model include:
Single point of responsibility for design, procurement, and construction, thereby reducing the Principal's risk;
Efficient project execution promoted by integration between engineering, procurement, and construction phases; and
Cost control and predictability.
Disadvantages of a D&C model include:
Higher project costs to account for increased risks borne by the Contractor; and
Principal does not have control over design and design changes.
This model may be suitable for more complex defence projects, including:
Redevelopment/upgrade of existing defence base facilities; and
Defence housing.
EPC
An EPC model is similar to a D&C model, however, it is usually more complex. Under this model, a Contractor assumes end-to-end responsibility for a project, encompassing the engineering and design components, procurement of materials and equipment, engagement of subcontractors, construction, and, as is often the case, testing and commissioning.
Typically, the Contractor will provide the Principal with a turnkey solution, which allows the Principal to essentially operate the newly constructed asset at completion.
The advantages and disadvantages of an EPC are similar to those of a D&C model (see above).
An EPC model may be suitable for major complex defence infrastructure projects, including:
New defence bases;
Redevelopment of existing defence bases; and
Bespoke defence infrastructure (e.g., ship lifting facilities).
Contract Administration Considerations
The contracts used by Defence for projects involving the construction and maintenance of Defence Facilities are prepared from a set of proforma documents contained within the Australian Standard for Defence Contracting (ASDEFCON) Suite of Facilities Contracts.
Defence contracts are typically administered in a structured and disciplined manner. The ASDEFCON framework is designed to promote collaboration, transparency, and fairness in contracting between the Department of Defence and Contractors. It seeks to establish a clear and consistent approach to contract management, focusing on achieving mutually beneficial outcomes while ensuring value for money and compliance with relevant regulations. The emphasis on collaboration is rooted in the understanding that defence projects are often complex, span a number of years, and involve critical national security considerations.
Adopting a strict, inflexible, or adversarial approach to contract administration can hinder effective communication and problem solving between project participants, and can lead to unnecessary disputes, delays, and increased costs. Therefore, it is crucial that parties seek to embrace a contract management style that captures the spirit of collaboration, develops trust between the parties, and fosters long term relationships while administering the terms of a contract to achieve best for project outcomes.
Lamont Project & Construction Lawyers
We have the industry knowledge and experience to assist both Principals and Contractors in all major construction projects. If you would like to discuss any of the matters raised in the above article or the forthcoming series as it relates to your specific circumstances, please contact Lamont Project & Construction Lawyers.
The content of this article is for information purposes only; it does not discuss every important topic or matter of law, and it is not to be relied upon as legal advice. Specialist advice should be sought regarding your specific circumstances.
Contact: Peter Lamont or Kristopher London
Email: [email protected] or [email protected]
Phone: (07) 3248 8500
Address: Suite 1, Level 1, 349 Coronation Drive, Milton Qld 4064
Postal Address: PO Box 1133, Milton Qld 4064