What We Do
We are positioned to provide expert advice across every stage of a project's lifecycle. By adopting a collaborative approach when working with clients, we can assist across the full lifecycle of a major project, from the initial concept stages, through to financing, procurement, construction, operation and maintenance, upgrades, augmentations, and end of life. This ability and experience ensures clients receive a tailored approach designed to address the project specific and client requirements.

Our lawyers have a commercial focus and understand the underpinning considerations that are essential to manage major projects and deliver long-term value. Our teams diverse experience allows for the development of processes and systems specifically tailored to a given project, so to ensure successful outcomes can be achieved.

Our team's experience allows for the development of procurement systems which are cost effective and appropriate given project requirements and client needs. We can further support clients in effectively managing supply chain complexities, including with respect to cross-jurisdictional matters, contractual risks, dispute resolution processes and regulatory requirements.

Our holistic approach to advising clients ensures that we can assist in achieving optimal project outcomes and objectives.
Our Service Offerings
Lamont Project and Construction Lawyers has a global reach, with major projects in diverse jurisdictions ranging from all Australian States and Territories, Papua New Guinea, the United Kingdom, the United States of America, New Zealand and throughout the Asia-Pacific region.
Our integrated team work together with our clients to ensure seamless delivery of advice and strategy on all aspects of Major Projects, including:
Project delivery model and procurement methods

Developing robust construction, operations and maintenance agreements

Project team structure and selection of prospective tenderers

Principal's project requirements

Construction main contracts, both bespoke and amendments to international and local standard forms

Bespoke and standard-form international engineering contracts

Project management (PMC) contracts as well as engineering, procurement and construction management (EPC/EPCM) contracts and other multi-contract models

Ongoing advisory services during the project lifecycle

Risk allocation and claim mitigation strategies – such as business case development, security of payment, disruptions, variations and quantum meruit

Dispute avoidance and resolution advice
Our team are all specialist major project and construction lawyers, so offer a high level and unique focus on the industry and how it works onsite. Our team has a deep understanding of the risks faced by both the public and private sector in large construction and infrastructure projects. The team applies this specialist knowledge to their dispute management practices.
We advise governments, sponsors, construction contractors, operators, equity investors and debts financiers in all types of major projects.
We utilise our experience and industry insights to assist our clients create the optimal structure to maximise the chance of project success.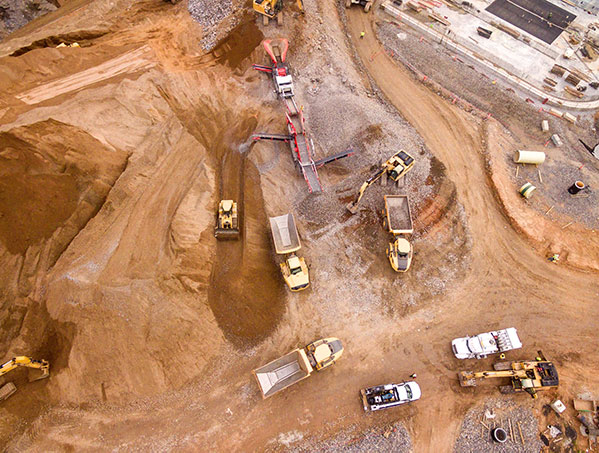 Our Projects
Our major projects experience includes:
$1.8 billion eight arterial Western Roads Upgrade PPP, Melbourne, Australia.
Bruce Highway Upgrade, Sunshine Coast, Australia.
Pacific Highway Upgrade, Ballina, Australia.
Multinational oil and gas CSG to LNG pipelines contract.
The Sub-sea Production Services Contract ($500million USD) on the $40billion offshore oil and gas project based from Darwin, Northern Territory.
Procurement and logistics support for the CSG to LNG Multinational Project.