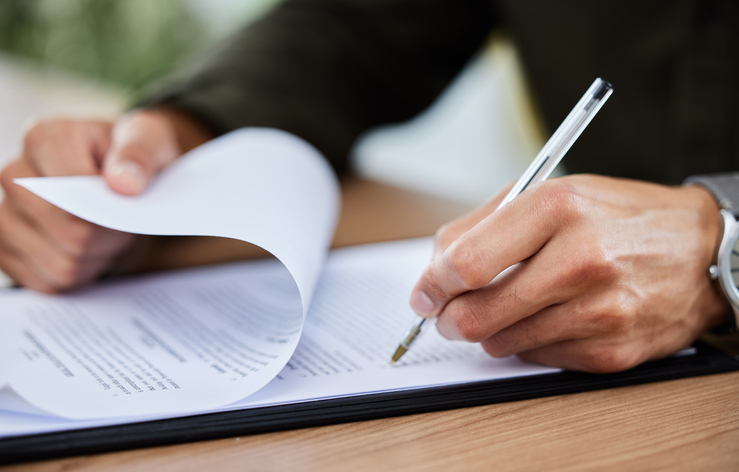 The Power of Disclosure: Part 1 – The duty to disclose
The production of relevant information by way of disclosure is a crucial step in the litigation process.  This step enhances both parties understanding of the issues before a court and can have significant impacts on a party's prospects of success.
This LPC Lawyers' three-part series will discuss the importance of disclosure and explore in detail:
the duty to disclose and what needs to be disclosed;
documents exempt from disclosure and privileged documents; and
the process of performing disclosure and the consequences of not disclosing properly.
What is disclosure?
Disclosure is the process of providing parties to litigious proceedings all documents directly relevant to allegations in issue between the parties.  Also sometimes referred to as 'discovery' the process can be both supportive and destructive of a party's prospects.
Disclosure promotes fairness by:
placing the parties on equal footing;
reducing ambush and surprise; and
helps narrow and define the issues.
Duty to Disclose
In Queensland, Chapter 7 Part 1 of the Uniform Civil Procedure Rules 1999 (Qld) ('UCPR') outlines the duties and obligations to disclose.  Pursuant to rule 211(1) of the UCPR a party to a proceeding has a duty to disclose documents to each other party. These include documents which are:
in the possession or under the control of the first party; and
directly relevant to an allegation in issue in the pleadings; and
if there are no pleadings – directly relevant to a matter in issue in the proceeding.
The UCPR provides a solicitor must prepare and sign a certificate addressed to the court, at or immediately before the trial, which states that the duty of disclosure was fully explained to their client.
What needs to be disclosed?
A document will be found to be directly relevant to an issue in the proceeding if it tends to prove or disprove an allegation in the pleadings. However, documents which relate only to damages and documents mentioned in a party's pleadings, particulars, or in affidavits must be disclosed only on request by the other party.
A 'document' takes the meaning defined in the Acts Interpretation Act 1901 (Cth) which includes:
anything on which there is writing;
anything on which there are marks, figures, symbols, or perforations;
anything from which sounds, images or writings are capable of being produced or reproduced; and
a map, plan, drawing or photograph.
Notably, electronically stored material will constitute a document and can include messages, emails, spreadsheets or other material.
Do text messages need to be disclosed? Yes – text messages whether sent or received are documents in the possession of a person.  If the message in the text is directly relevant to an allegation in issue it will be subject to disclosure.  Even deleted text messages, as they are recoverable, will be subject to disclosure.
Essentially, any material will constitute a 'document' and will be subject to disclosure if it meets the requirements mentioned above. However, there are some limitations to disclosure which will be discussed in the following article of this series.
LPC Lawyers
LPC Lawyers have industry knowledge and experience to assist with litigation processes such as disclosure and can advise you throughout the process.
If you would like to discuss any matters raised in the above article or this series as it relates to your specific circumstances, please contact Lamont Project & Construction Lawyers.
The contents of this article is for information purposes only; it does not discuss every important topic or matter of law, and it is not to be relied upon as legal advice. Specialist advice should be sought regarding your specific circumstances.
Contact: Peter Lamont or Kimi Pace
Email: [email protected] or [email protected]
Phone: (07) 3248 8500
Address: Suite 1, Level 1, 349 Coronation Drive, Milton Qld 4064
Postal Address: PO Box 1133, Milton Qld 4064