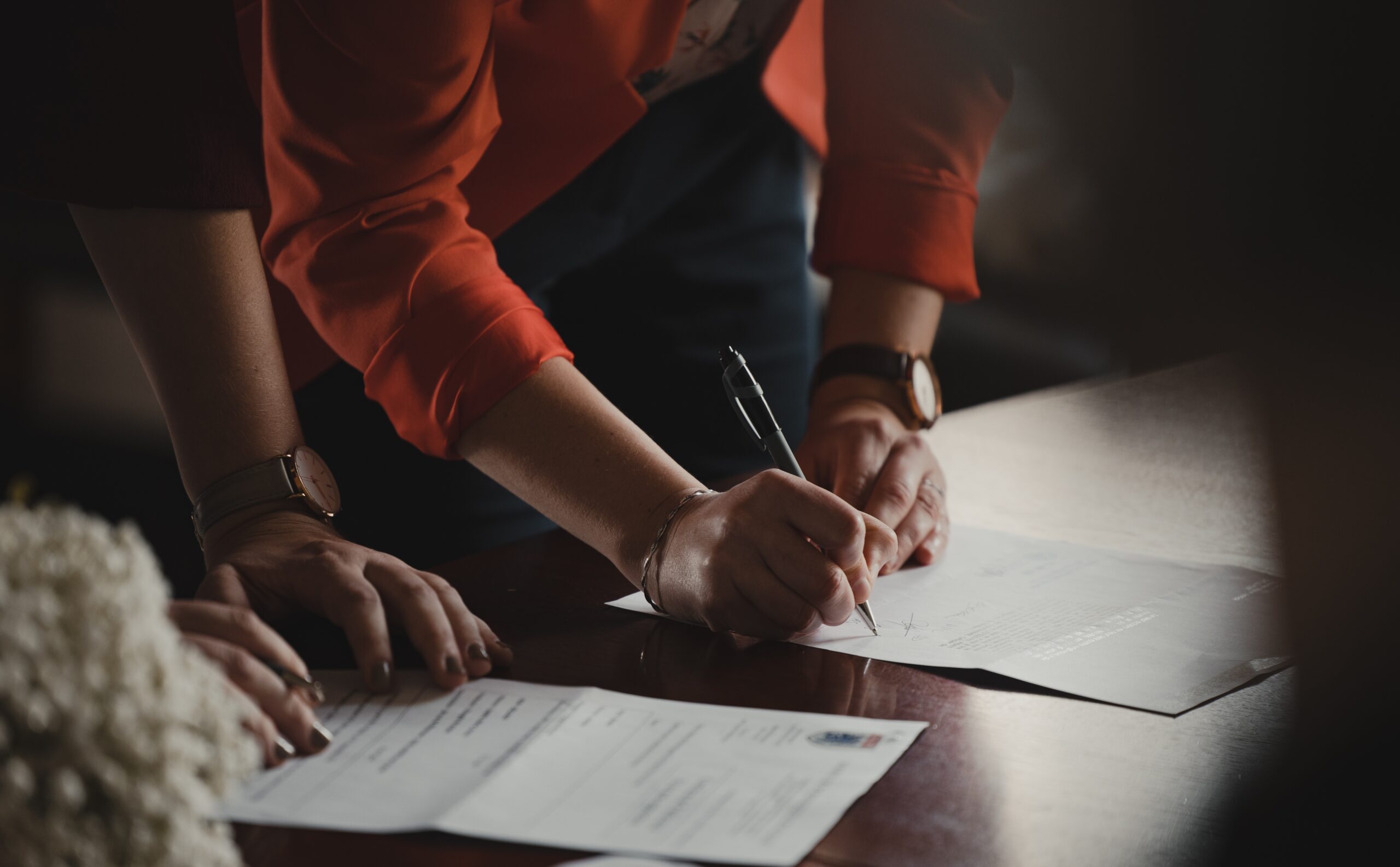 Understanding Your Contracts: Part 2 – (Not So) Standard Contract Terms
When assessing a contract or terms proposed for a prospective project, it is typical that the first clauses parties often review or confirm as appropriate, are those relating to "quality" (e.g., what are relevant standards or warranties which apply to the works), "time" (e.g., when is the project required to be completed by, and can that time be extended), and "cost" (e.g., what are the payment terms, and what is the financial liability associated with late completion). Whilst these seem to be the most important in understanding your liability and obligations under an agreement, other, more "standard" clauses could still have a significant impact on the performance and operation of a contact, and should not be ignored.
Part 2 of this Series will discuss some of those more "standard" clauses which, because they often exist in every contract, may not be given the appropriate attention and consideration required, each and every time. Failure to review and consider every clause (and its practical operation) may result in unintended consequences later in the Project.
"Standard" Terms
Similar to the possibility of unfair contract terms unknowingly existing in your contract (as discussed in Part 1 of this Series), your contract may also include "standard" terms which may not be appropriate (or even relevant) to your circumstances, but are included (and not amended) out of habit or because those clauses (and wording) are perceived to be "standard".
As such, it is always recommended that before executing a contract, the contract be reviewed by your legal team, not only to assist in understanding your obligations and protecting your interests under that contract, but to also rectify any unintended consequences caused by (not so) standard terms.
Some of the "standard" clauses are discussed below.
Confidentiality
Confidentiality clauses typically operate to protect sensitive information which may be exchanged between parties to a contract, and restrict disclosure of that information to third parties.
Factors to consider in reviewing these clauses include:
Scope of "confidential information" – what is included and what is excluded, and does it apply to your own information shared;
Whether disclosure is permitted in certain circumstances, for example can it be disclosed to legal, financial, other professional advisors; or with written consent; and
Whether any notification obligations are required.
Failure to consider the specific operation of this clause can result in a situation where your confidential information is not protected (due to the scope and wording of the clause), or where you are prevented in sharing any "confidential information" to obtain legal or financial advice.
Insurance
Insurance clauses will typically always be found in construction contracts, and will generally outline the type of insurance required, which party is required to hold it, and what the financial amount of cover is required.
Factors to consider in reviewing these clauses include:
Which party has the insurance obligation/s;
The categories of Insurance required to be held (and the practical application of those requirements) – e.g., you may not need to take out and hold insurance for the transport of goods, where your scope of works does not require the transport of any goods;
The amount of cover that is required (and whether that is appropriate based on your scope of works);
The length of time your insurance must be valid for / can be claimed against;
Who is listed as a party / interested party on your insurance and what are the rights of those parties; and
Any exclusions.
Failure to consider the specific operation of this clause can result in a party having an insurance obligation when it intended for the other party to have that obligation; or paying for (or a higher premium for) insurance which is not required or appropriate, or for an excessive length of time.
Notification
Notification requirements (which may be standalone or be contained in other clauses) typically provide a time and manner for notifying the other party of a certain issue, for that notice to be valid under the contract.
Typical factors to consider in reviewing these clauses include:
What circumstances do your obligations to notify arise, and what is the timeframe for doing so;
To whom are notifications to be given, and how are they do be delivered (i.e., by hand, post, email–including to a specifical email address–and/or document sharing portal);
Whether service of notices is different for payment claims or other documents to which the Building Industry Fairness Act (Security of Payment) Act 2017 (Qld) (BIFA) relates.
Failure to consider the specific operation of these clauses can result in a loss of rights under a contract where a notice, claim or dispute is invalid / cannot be raised, due to a failure to notify pursuant to the terms of the contract.
Dispute Resolution Process
Dispute Resolution clauses typically contain a process by which the parties will attempt to resolve a dispute (which may include notification, a meeting between project representatives, or mediation) before taking further legal steps (for example, arbitration or litigation).
Typical factors to consider in reviewing these clauses include:
What are the mandatory steps in the dispute resolution process, do these steps change based on the value or content of a dispute, are these steps binding, and are these steps are appropriate for the scope or works under the contract; and
What is the forum for final determination (i.e., arbitration or litigation), and is this appropriate in the circumstances.
Failure to consider the specific operation of this clause can result in a party being unable to validly bring or pursue a contractual claim, or may otherwise inhibit a party's ability to proceed to further, final resolution due to a failure to wholly comply with the mandated dispute resolution process.
Jurisdiction
Jurisdiction clauses govern the place and manner which legal issues associated with the project / contract will be determined.
Factors to consider in reviewing these clauses include, ensuring the jurisdiction is relevant to the project / contract – e.g., If the parties are based in Queensland and the project is occurring in Queensland, the most appropriate jurisdiction is likely Queensland.
Failure to consider the specific operation of this clause can result in, if using precedent wording (without checking and confirming the clause is appropriate for the contract / project), you may be in a situation where the parties are required to submit to the jurisdiction of another State, for example, Western Australia (with the contract being governed by the laws of Western Australia), where the parties and project are Queensland-based.
Definitions (Business Day)
The definitions of various terms given in a contract will alter the overall operation of the terms and conditions.
For example, "business day" will mandate, usually for the purposes of calculating when notices are to be provided / other steps taken, what days do and do not constitute a working day. In some contracts, this may simply be "days other than Saturdays, Sundays and public holidays", however other contracts may specify additional "shut down" periods for other holidays, such as Christmas.
It is important to understand what days do and do not constitute a "business day" to ensure valid and timely performance of obligations under the contract. Further, it is important to note that based on the definition of "business day" under the contract, the times associated with claiming and making payment under a contract, may be different to that under BIFA.
Interpretation
Interpretation clauses typically outline how the contract is to be read, including the time zone, currency, and working hours which apply to a contract.
To ensure practical operation of your contract, it is important to ensure these clauses are current, accurate, and reflective of the project and contract being undertaken, particularly if dealing with an interstate or international party.
Order of Precedence
The Contract (or Formal Instrument of Agreement) will typically include an order of precedence which the documents associated with the Contract are to be read and applied.
Failure to consider the practical operation of this clause / failure to ensure that the documents listed in the order of precedence are both relevant, and in the correct order, could result in unrelated documents being applied, or instances where, for example, the general conditions override the special conditions (which may effectively make the special conditions redundant).
Lamont Project & Construction Lawyers
Our Team have the industry knowledge and experience to assist both Principals and Contractors in all major projects and payment disputes. If you would like to discuss any matters raised in the above article or the this series as it relates to your specific circumstances, please contact Lamont Project & Construction Lawyers.
The contents of this article is for information purposes only; it does not discuss every important topic or matter of law, and it is not to be relied upon as legal advice. Specialist advice should be sought regarding your specific circumstances.
Contact: Peter Lamont or Lili Hoelscher
Email: [email protected] or [email protected]
Phone: (07) 3248 8500
Address: Suite 1, Level 1, 349 Coronation Drive, Milton Qld 4064
Postal Address: PO Box 1133, Milton Qld 4064