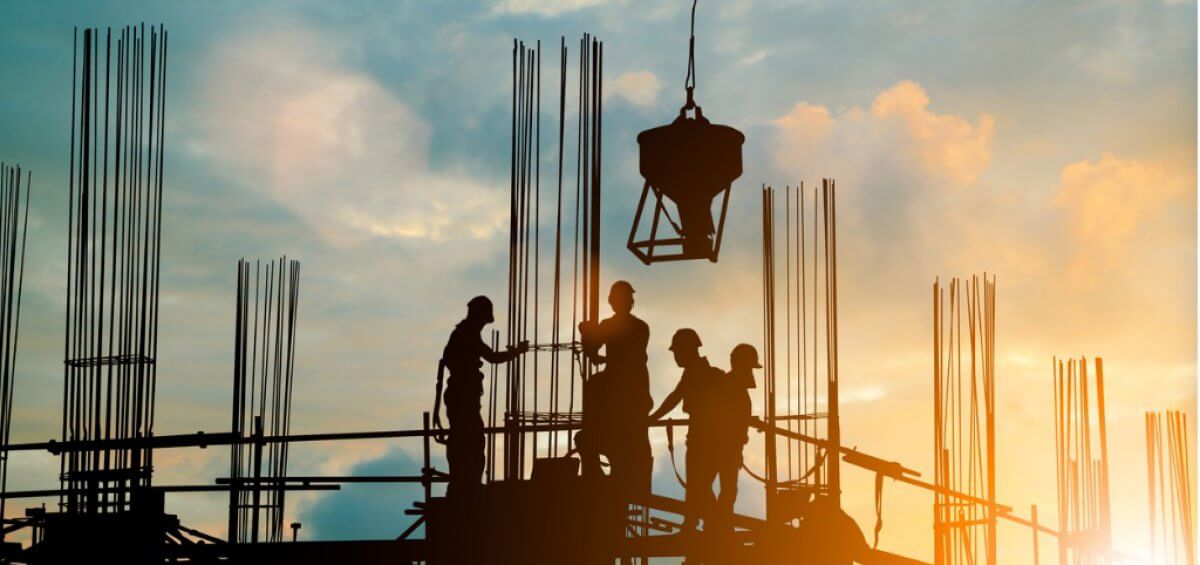 Weathering the Storm: Part 3 – Sunny Days Ahead?
Construction contracts are the primary tool for allocating known and unknown risks between principals and contractors. However, the three-year reign of La Niña over the construction industry emphasised the tendency for a disproportionate allocation of risk on contractors for dealing with inclement weather. This has resulted in contractors experiencing additional financial burdens due to unforeseen costs not allowed for at the time of tendering.
Expected El Niño Weather Patterns
While the construction industry may have made it through the rain with La Niña coming to an end, heat related extreme weather events will continue to pose challenges and put further pressure on participants as El Niño develops. Ultimately, the construction industry should brace itself for flash droughts, water shortages, heatwaves and bushfires.
Contractors should begin thinking about the potential mitigation measures necessary to minimise the impacts of increased dry weather, including:
developing and implementing heat management plans;
supplying cooling PPE, shade, rest and hydration stations on site;
providing on-site training related to the signs and symptoms of heat related illnesses; and
reviewing current water management plans and considering the commerciality of converting to a more climate smart system to use during construction.
Where projects were tendered for during the height of La Niña, we recommend contractors closely review the specific allowances made and consider whether they adequately cover the costs associated with mitigating El Niño, including protecting employees from heat related illnesses, equipment failures, bushfires, and water shortages.
What this means for you?
Risk Allocation
As new contractual agreements are entered into, there is an increased need for consideration of balancing principals' desire for cost certainty with contractors' concerns surrounding the future unpredictability of extreme weather risks and the impossibility of predicting and pricing these risks.
When assessing which party is best suited for preventing the known risk and which party is best suited to manage the consequences of the unknown, contractors should consider whether they have the capacity and experience to manage the identified risks and the financial capacity to withstand unknown risks.
Whilst many contractors likely have the capacity and experience to manage an identified risk through industry standard mitigation procedures, they may be less likely to have the financial capacity to absorb the exponential costs associated with such events.
Proper risk allocation is an essential mechanism for mitigating financial loss and delay. It allows both parties to collaboratively identify possible weather related risks that may arise over the duration of a project and account for what aspects of the project may be more susceptible to associated impacts.
Where these costs sit solely with contractors, 'when' and 'how much' should be the primary considerations. In other words, contractors' minds should turn to:
when these events are most likely to occur in reference to the project timeline;
what the potential impact will be on the project (time and cost);
how it is accounted for in the design / contract price,
whether the supply of any materials or equipment will be impacted; and
the possible impacts on labour.
It is imperative for contractors to consider the different approaches taken to risk allocation in all contracting models so that inclement weather risks are adequately managed with El Niño weather on the horizon.
Main take-aways
In the current climate, contractors and principals should re-consider the traditional risk allocation for extreme weather events under contracts. One possibility is to share the financial risk of delay and disruption associated with these challenges to accommodate the growing uncertainty of 'when' and 'how much' these events will arise.
At a high-level, these risks can be contractually managed by:
prioritising weather awareness in respect of your project's location through the development of severe weather management plans;
give adequate thought to your exposure in terms of soil, drainage, storage of equipment, and the appropriate weather management approach;
defining inclement weather as a compensable cause of delay;
building the likelihood of inclement weather into the program;
seeking to pass the risk back to the principal by having them manage the procurement and storage of key materials; and
reviewing relevant health and safety protocols to be relied upon during inclement weather.
Where principals and contractors work collaboratively to allocate risk with a focus on maintaining the viability of the project and its efficient completion, the related challenges will be minimised.
Lamont Project & Construction Lawyers
Lamont Project & Construction Lawyers are well versed in traditional contracting models and are highly competent in contractual processes from contract negotiation support through to project completion, with the ability to provide holistic advice across a project's lifecycle.
As we enter an era of increased unpredictability surrounding inclement weather, our experience enables us to collaborate with clients to ensure the contracting processes are tailored to suit the project's specific requirements and deliver optimal results. If you have any questions about any matters raised in the above article or, more generally, about inclement weather as it relates to your specific circumstances, please contact Lamont Project & Construction Lawyers.
The content of this article is for information purposes only, it does not discuss every important topic or matter of law, and it is not to be relied upon as legal advice. Specialist advice should be sought regarding your specific circumstances.
Contact: Peter Lamont or Quinn Hironaka
Email: [email protected] or [email protected]
Phone: (07) 3248 8500
Address: Suite 1, Level 1, 349 Coronation Drive, Milton Qld 4064
Postal Address: PO Box 1133, Milton Qld 4064