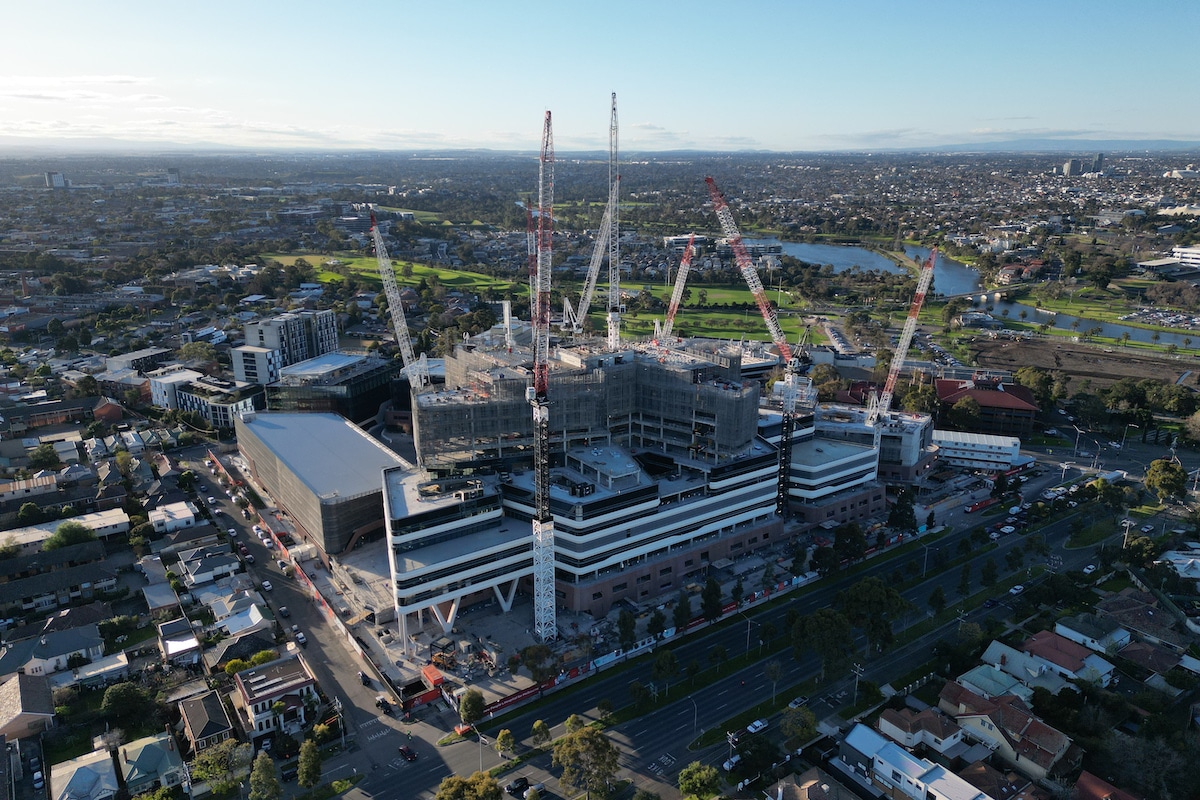 Projects & Construction Monthly – September Edition
Welcome to the September edition of Projects & Construction Monthly.
This edition addresses:
Prepare for downturn;
Building energy efficient homes for the future;
Footscray Hospital tops out;
Recent major projects;
LPC Lawyers' 'Delivering Australia's Future' series; and
LPC Lawyers' current 'Principal's Claims'
Prepare For Downturn
Housing Industry Association senior economist, Tom Devitt, has warned Australians that more pain is coming for new home sales with a "trough" set to hit in 2024, exacerbating pre-existing shortages and preventing millions of Australians from home ownership.
He said, "record low levels of construction at the same time as record high demand for housing…it's exactly the opposite of what we want to see".
Mr Devit claims that the predicted trough in the market in terms of actual project commencements, stems from the interest rate rises which have not yet translated into a proper slowdown on the ground activity, but will start to occur from now.
Building Energy Efficient Homes For The Future
The National Construction Code 2022 commenced in Queensland on 1 May 2023, with a transitional period for the Moderns Homes standards, which is set to commence on 1 October 2023.
The Modern Homes standards include the liveable housing design and residential energy efficiency provisions, aimed at improving energy efficiency standards. The updates are set to reflect the expectation that modern homes are comfortable, functional and adaptive to changing needs.
In summary, the changes include:
A new minimum level of thermal performance equivalent to '7 stars' NatHERS thermal performance (originally 6 stars), to improve the thermal comfort of homes; and
A whole-of-home (WoH) energy budget that will assess energy usage of certain major appliances and offsets generated through renewable energy, to generate a score out of 100 (100 is a net zero energy value home).
This means that from 1 October 2023:
houses and apartments will require more detailed attention to their designs and building materials selected to ensure compliance with the new standards;
energy performance of appliances used for hot water, heating and cooling, solar energy generated onsite etc. will be included in the WoH rating; and
builders and designers will be encouraged to consider the efficiency of appliances they recommend to their clients.
The change is the biggest to the scheme since it began and is expected to reduce emissions by 4.63 tonnes.
Footscray Hospital Tops Out
After holding the record for the largest number of cranes on site in the Southern Hemisphere for over a year, the cranes at Footscray Hospital are finally coming down.
Construction of the new $1.5 billion Footscray Hospital in Victoria is nearing completion, with the final building topping out and the project moving into the fit-out stage ahead of its opening in 2024.
Multiplex was selected as the builder for the project alongside the Plenary Health Consortium in October 2020 for what was (at the time) the largest single health infrastructure investment in the state.
The agreement involved the consortium (made up of Plenary Group, Multiplex, Cox Architecture, Billard Leece Partnership, Honeywell, Compass Group and Sojitz Corporation) undertaking the design, build and maintenance of the hospital for 25 years in partnership with the Victorian government.
Recent Major Projects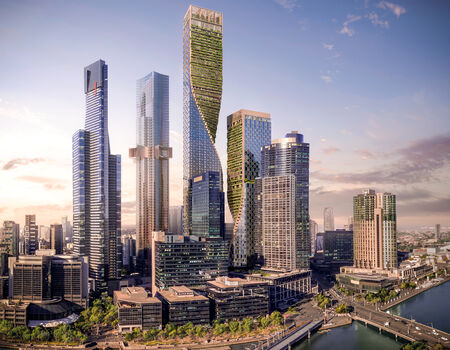 STH BNK By Beulah
Following an extensive review of construction companies worldwide, Multiplex has been announced as the contractor to bring STH BNK By Beulah (STH BNK) to life.
Set to be the Southern Hemisphere's tallest at 365-metres high, this dual skyscraper will include two twisted towers, a retail and wellness precinct, childcare centre, a Four Seasons Hotel, cultural centre, commercial office space, a residential offering, pocket parks and the world's tallest vertical garden.
The developer, Beulah International has estimated a project cost of $1.3 billion.
STH BNK is due to commence early works in late 2023/early 2024 and will take approximately 5 years to complete.
South Australia Major Roads Interchange Project
Acciona has been selected as the successful tender to design and construct the $120 million Major Roads Interchange in South Australia.
Jointly funded by the Australian and South Australian Governments, the project will involve the construction of new on/off ramps for the Southern Expressway at Majors Road.
Australia's Largest Robotic Warehouse Heads To Melbourne
Construction has commenced on Amazon's second robotics fulfilment centre in Craigieburn in Melbourne, to complement its existing facility in Sydney.
The new automated fulfilment warehouse is set to be Australia's largest warehouse, spanning 209,000 square metres (which is equivalent to 11 MCG's) across four levels.
Construction of the facility was supported by Invest Victoria, the state government's investment attraction arm and is expected to book Australia's logistics infrastructure and play a key part in unlocking economic opportunities in Melbourne.
The facility will store up to 25 million small items sold on Amazon and will put a fleet of robots to work, to move inventory for delivery to customers.
The fleet of robots are predicted to be put to work once construction is complete in 2025.
Rockhampton Mental Health Facility
In a bid to provide more beds and essential support services closer to home for Rockhampton residents and surrounding areas, the Queensland Government has committed $91.95 million towards a new Rockhampton Mental Heath Unit Refurbishment and Expansion project.
A contract for the construction of the new development is expected to be awarded later this year, with construction planned to begin mid-2024 after a detailed design process with the contractor.
LPC Lawyers' 'Delivering Australia's Future' Series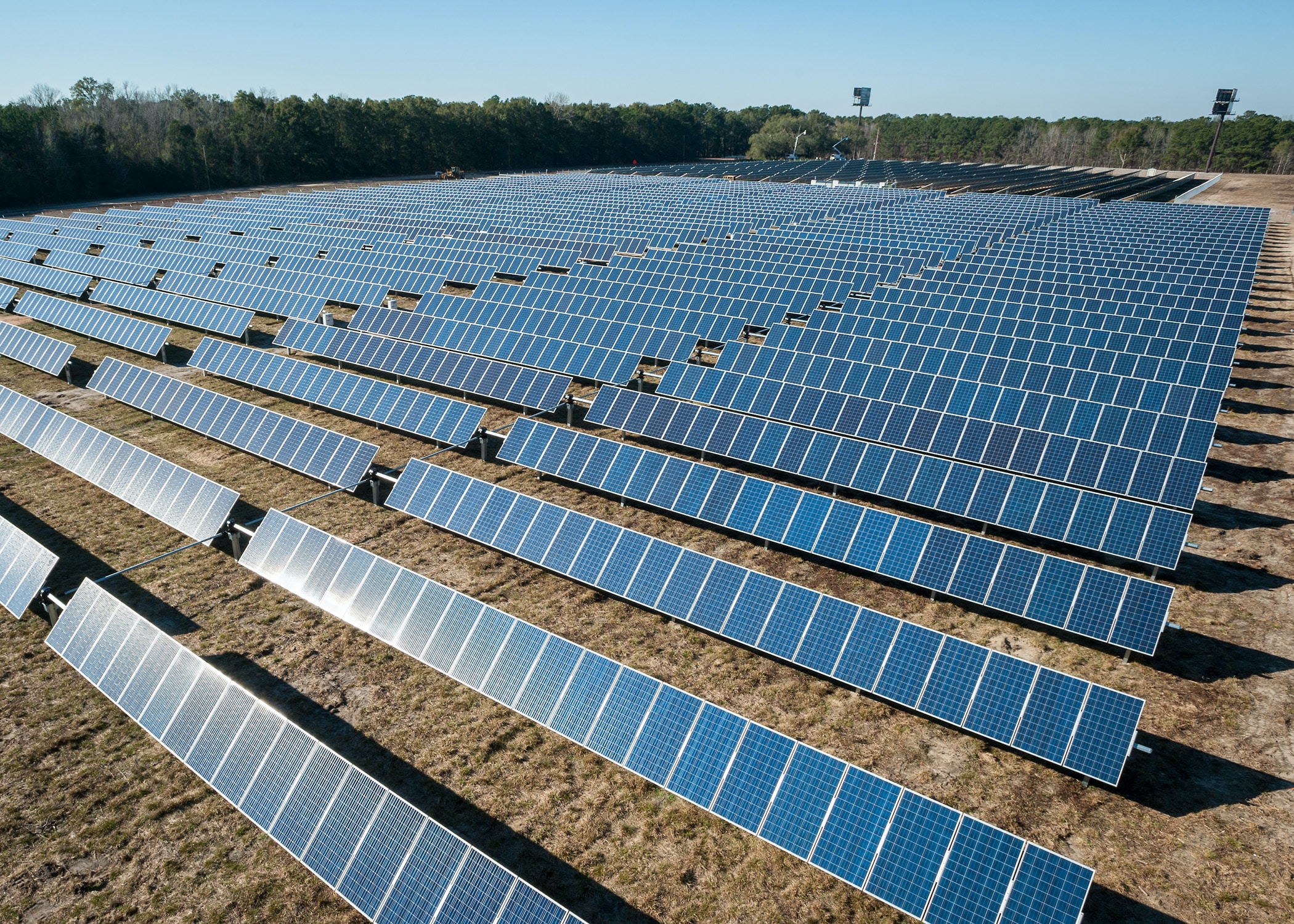 LPC Lawyers just completed a series on project delivery models in the defence, renewables, and transport infrastructure sectors.
'Delivering Australia's Future'– Part 1
The first part of the series provides an overview of common project delivery models in the defence, renewables and transport infrastructure sectors and highlights a number of considerations in respect of the administration of construction contracts for these types of projects. Read more here.
'Delivering Australia's Future'– Part 2
Part 2 provides an overview of two common project delivery models for utility scale renewable projects. Read more here.
'Delivering Australia's Future'– Part 3
The final part of the series provides an overview of traditional project delivery models for road and rail projects and considers alternative methods of procuring such projects utilising collaborative contracting options. Read more here.
LPC Lawyers' current 'Principal Claims' Series
LPC Lawyers are currently delivering a series on various contractual avenues available for principals to mitigate the financial impacts of delays.
Part 1 – Until Debt Tear Us Apart?
Part 1 of the series provides an overview of the principal's right to set off under construction contracts, when recourse to security held under the contract is available and the legislative requirements to consider. Read more here.
Future articles will explore principal claims for liquidated damages and the right to step in. Stay tuned for the remainder of the series in the coming weeks.